YouTube Vanced APK works as a Youtube MOD version. This application has many additional features to help you solve some annoying problems when using the normal version of Youtube.
Download
Overview information
| | |
| --- | --- |
| App Name | YouTube Vanced |
| Publisher | YouTube Vanced |
| File Size | 4 MB |
| Version | 16.16.38 (Latest) |
| MOD Features | Dark theme, Automatic Loop, Zoom in… [Details] |
| Requires | Android 4.1+ |
| Category | Photos & Videos |
The idea of implementing this project comes from the Xposed Module. In fact, originally the application was called YouTube Background Playback (the feature that runs in the background), then they renamed the project into YouTube Vanced (short for Advanced).
Use Youtube in the background
It is annoying when using normal YouTube, that this application does not allow you to run in the background. While listening to a favourite song, your girlfriend sends a message on Messenger. You have to pause your favourite music and switch to another application to reply to the message. Your music listening experience has decreased significantly.
YouTube Vanced has overcome this disadvantage. The application allows you to run in the background as popular music players for smartphones. As a result, you can both listen to music on Youtube, read newspapers, text messages or use Instagram. Even, this app still runs when your screen is locked.
No Ads
Of course. This is one of the most important features of YouTube Vanced. This app blocks ad when you watch videos on Youtube. If you watch movies, listen to music or watch cooking instructions videos and are constantly bothered by advertising, this app is a great choice to help you solve any problems.
This feature is enabled by default when you download this application to your phone. Of course, you can optionally enable or disable this feature. This app has a different interface than the original application, you can easily install and use without problems.
Zoom in & Force the maximum resolution
Do you believe that? Now you can zoom in on the video with two fingers, just like how you zoom in a photo. This function is optimized for devices with 18: 9 screens and rabbit ears screens. Besides, YouTube Vanced force the maximum resolution for each video, ie you always watch videos with the highest resolution. For this function to work, make sure your internet speed is stable.
Features
No Ads.
Play in the background.
Force the highest resolution (4K if you use the HD screen).
White, Black, Dark theme.
Slide your finger to adjust brightness and volume.
Automatic Loop.
Zoom in.
How to install YouTube Vanced?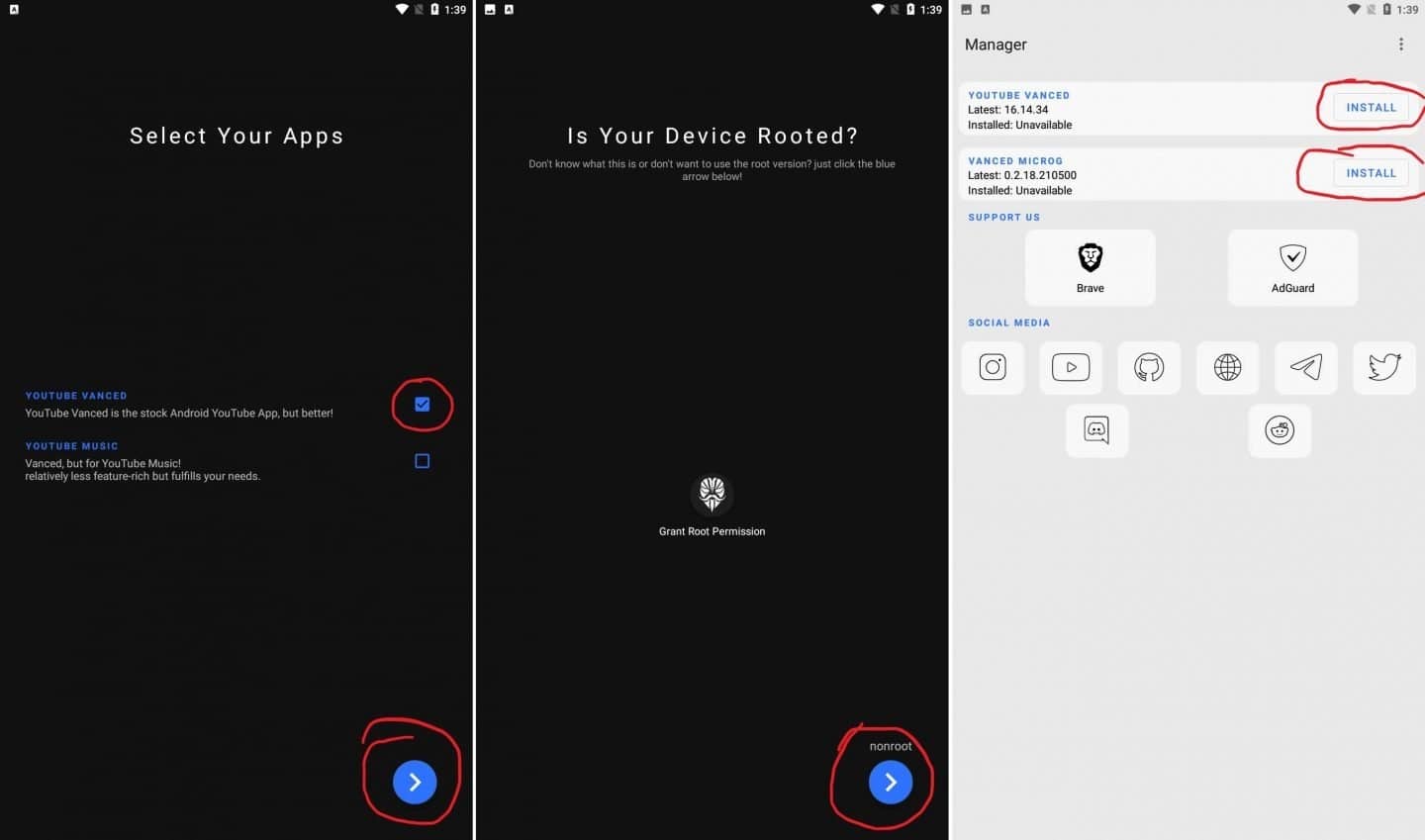 Download and install Vanced Manager to your phone.
Open the application, select Install Youtube Vanced.
Select the installation method (Root / Nonroot).
Install Youtube Vanced. For devices without Root, you will need to install MicroG first.
Download YouTube Vanced APK for Android
For me, YouTube Vanced is the best extend version of Youtube. In my free time, I often watch videos on Youtube to relax. This application has helped me have a better experience and it has overcome some disadvantages of the original application. I love this app, what about you?